Opera Boston conducted by Gil Rose
This event occurs in the past
, 3 events, May 8 Through 10

More dates
Cutler Majestic Theatre

Opera Boston/b> closes out its season with a rarity, Donizetti's Maria Padilla, a melodrama about the mistress of Don Pedro of Castile and how she's really his wife but can't be acknowledged for political reasons. Barbara Quintiliani has the title role, and Gil Rose is on the podium.
Donizetti's Maria Padilla, with Barbara Quintiliani [Maria Padilla], Adriano Graziani [Don Ruiz], Laura Vlasak Nolen [Ines Dong], Won Kim [Don Pedro], Young Bok Kim [Don Ramiro], Yeghishe Manucharyan [Don Luigi], Glorivy Arroyo [Francisca], and John Salvi [Don Alfonso di Pardo]
powered by
performers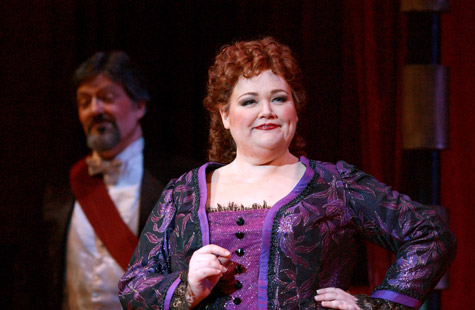 The city's most exciting opera company specializes in innovative, important, but rarely-performed works. Founded in 1980, Opera Boston has presented more than 70 operas, including...
Add Comment
HTML Prohibited

More Events at Cutler Majestic Theatre