Boston Symphony Orchestra conducted by James Levine
BOSTON SYMPHONY ORCHESTRA 2010/2011 SEASON
2 events, Jan 7 Through 8

More dates
Symphony Hall

Why not start 2011 with what's sure to be one of the most exciting classical-music programs of the year? James Levine will lead the Boston Symphony Orchestra in two of the great vocal works of the 20th century: Igor Stravinsky's mythic Oedipus Rex (in the original Latin), with no less than Frank Langella as the narrator, and Béla Bartók's haunted Bluebeard's Castle (in the original Hungarian). Mezzo-soprano Michelle DeYoung sings Jocasta in Oedipus and Judith in Bluebeard, tenor Russell Thomas is Oedipus, and dark-voiced Albert Dohmen will be the brooding Bluebeard (as well as both Creon and the Messenger in Oedipus).
Stravinsky's Oedipus Rex, with Michelle DeYoung [Jocasta], Russell Thomas [Oedipus], Matthew Plenk [Shepherd], Albert Dohmen [Creon, Messenger], Raymond Aceto [Tiresias], and Frank Langella [Narrator]; Bartók's Bluebeard's Castle, with DeYoung [Judith], Dohmen [Bluebeard], and Örs Kisfaludy [Narrator]
powered by
performers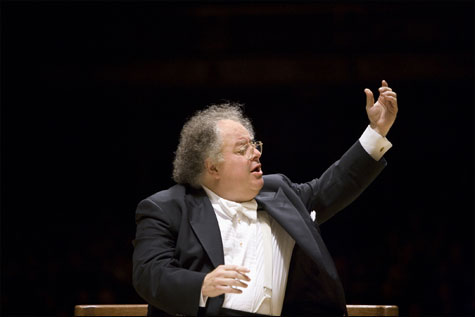 The Boston Symphony Orchestra is one of the world's most renowned orchestras. Its home base is Symphony Hall in Boston, Massachusetts, usually considered to be...
James Lawrence Levine (born 23 June 1943) is an American orchestral conductor and pianist. He is best known as the music director of the Metropolitan...

Michelle DeYong

Russell Thomas

matthew plenk

Albert Dohmen

Raymond Aceto

Örs Kisfaludy
Add Comment
HTML Prohibited

More Events at Symphony Hall