Boston Symphony Orchestra conducted by Anne-Sophie Mutter
BOSTON SYMPHONY ORCHESTRA 2011/2012 SEASON
This event occurs in the past, Sept 30 2011
Symphony Hall

The Boston Symphony Orchestra's 2011-12 season kicks off with a bang with a gala concert featuring the distinguished violin virtuoso Anne-Sophie Mutter as both guest soloist and conductor for the season's opening night performance. Now in her 35th year as a performer since debuting at the age of 13, Mutter will lead the BSO in two of Mozart's five violin concertos, Nos. 3 and 5. She returns the next evening to complete the cycle of concertos and officially usher in the BSO's new season.
Mozart program: Violin Concerto No. 3 in G, K.216; Violin Concerto No. 5 in A, K.219
powered by
performers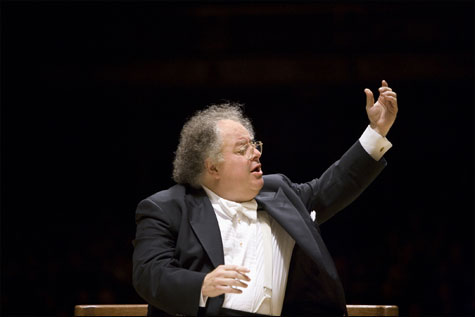 The Boston Symphony Orchestra is one of the world's most renowned orchestras. Its home base is Symphony Hall in Boston, Massachusetts, usually considered to be...
Add Comment
HTML Prohibited

More Events at Symphony Hall